Countertop Surface Finish:
Polished with One Long Side Lamination
Edge Finish:
Bullnose, Eased Polished, Ogee
Package:
18 Sets Per Wooden Crate
Other Colors Available:
Red, Black, Green, Blue, Pink, Grey, Cream, Beige
Transport Package:
Strong Wooden Crates
Product Name:
 
Black/Brown/Yellow/Golden/Beige/Green/Blue/Grey/White Natural Granite Countertops for Kitchen/ Bathroom Hotel Project
1.Granite Countertop Size
1) 96"x26"(243.8x66cm)
2) 76"x36"(193.x91.4cm)
3) 76"x42"(193x106.7cm)
4) Other sizes as per customized request
Thickness: 3/4"(2cm) , 1 1/4"(3cm), 1 1/2"(2+2cm Laminated).
Backsplash & side splashes: 4" H

2.Granite Countertops Quality Control
1) Polished degree: 90 or up
2) Thickness tolerance: -2/+1mm 
3) Diagonal tolerance : +/-1mm
4) Surface flatness tolerance: +/-0.3mm 
3.Packing
1) Inner packing: Cartons or foamed plastics (polystyrene).
2) Out packing: Strong wooden crates with fumigation.
4.Delivery Detail
1) Delivery Time: within 2 weeks after the order confirmed.
2) Shipping Port: Xiamen Port, China

5.Granite Countertops Colors available:
Chinese Granite:
Tiger Skin White Granite,Tiger Skin Yellow Granite, G682/Sunset Gold Granite, Shanxi Black Granite, G603/Crystal White Granite, G640/Luna Pearl, G664/Bainbrook Brown Granite, Spary White Granite,G655/Hazel White Granite,G439/Big Flower,Seawave Green,Giallo Golden Autumn, G687/Peach Flower, G654/Padang Dark Granite etc..
Wordwide Granite:
Tan Brown, Absolute Black,Baltic Brown, Tropical Brown, Caledonia Brown,Sapphire Brown, Uba Tuba, Kashmir White, Kashmir Gold, Black Galaxy, Mardura Gold, Giallo Veneziano, Santa Cecilla Dark, Santa Cecilia Light, Emperald Pearl, Blue Pearl, Shiva Gold, River White, Butterfly Yellow etc..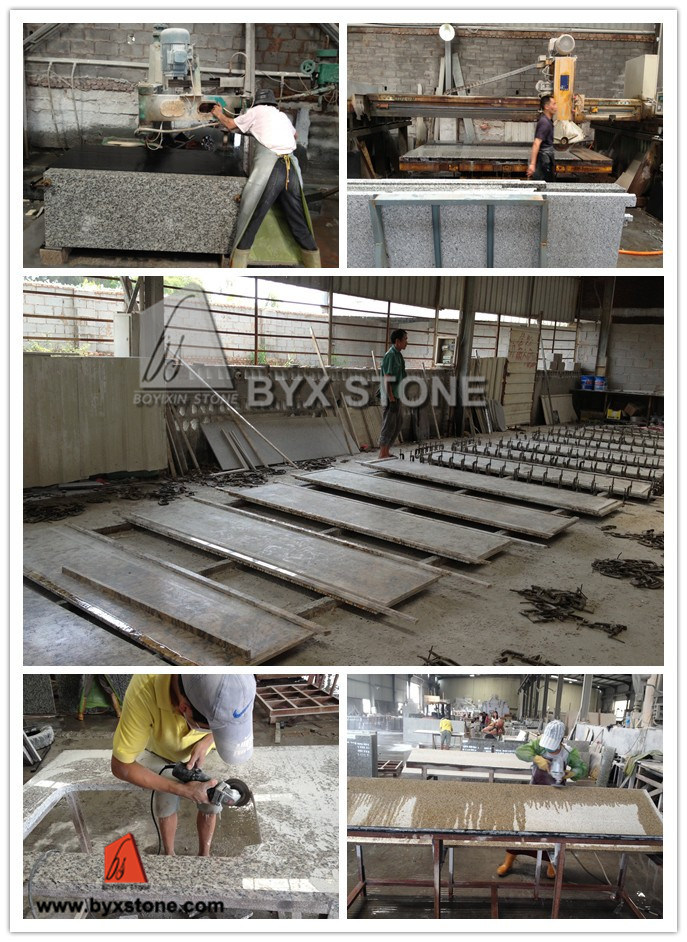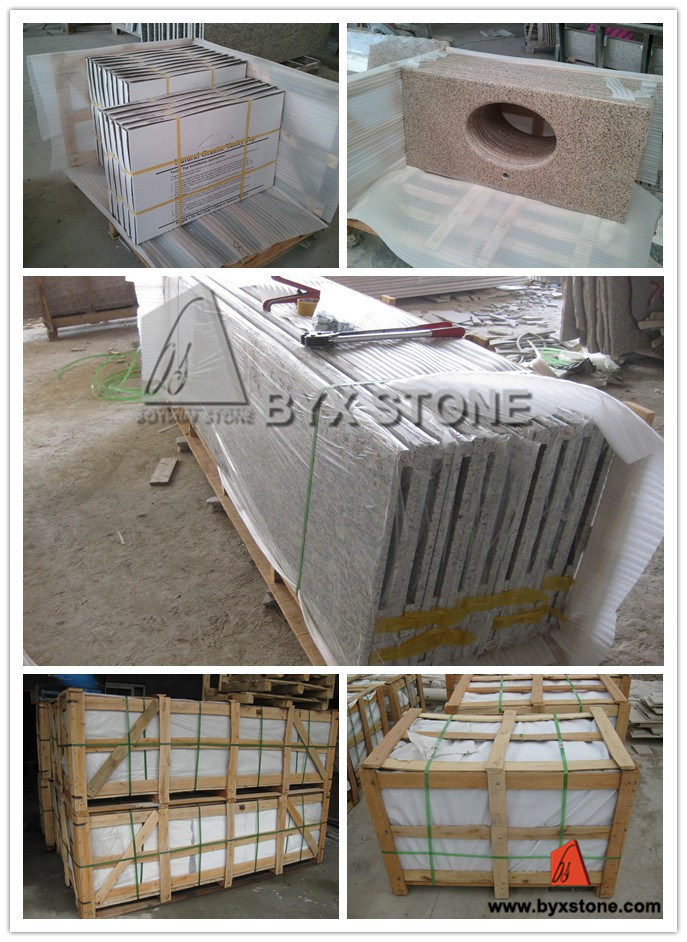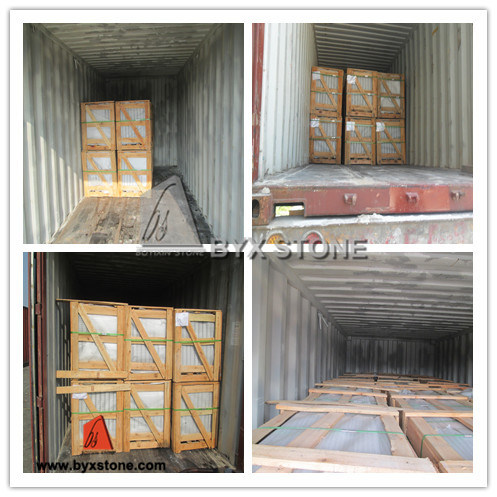 Granite Countertop

Prefab Countertop

108''x26'',  96''x26''

Island

78''x36'', 72''x36'', 96''x36'', 76"x42"

Bar top

96''x16''

Vanity top

25''x22'', 31''x22'', 37'x/22'', 49"x22", 61"x22"

Other

As customized

Edge finishing

Eased Edge, Full Bullnose, Ogee, Beveled, Dupont, Half Bullnose. 

Material

G603,G682,G654,G684,G664,G687,G439,Shanxi Black, Tiger Skin White, China Green, China Juparana; Tan Brown, Santa Cecilia,Giallo Fiorito, Black Galaxy, Uba Tuba, Butterfly Green, New Venetian Gold, Giallo Veneziano,Giallo Ornamental, Golden Coast and so on.
Bi-Fold Door,High Quality Bi-Fold Door,Bi-Fold Door Details, Zhejiang Jihengkang (JHK) Door Industry Co., Ltd.
JiHengKang (JHK) Door Industry Co.,LTD , http://www.zjwoodendoors.com